---
As many of you already know, we are absolutely thrilled about the launch of our new film BEYOND THE MASK. (60 mins)
Made entirely during the pandemic
BEYOND THE MASK premiered with a special online screening hosted by the Death Positive Libraries on 25th March – this was as you may recall the anniversary of the UK being plunged into the first national lockdown. The event was introduced by one of the film's key contributors, Dr Kathryn Mannix, Palliative Care Consultant and Sunday Times best-selling author of With the End in Mind.
Beyond The Mask explores many aspects that both grief and the pandemic share – isolation, the sense of time stopping, the loss of confidence, the challenge to one's sense of self, the damage to mental health and of course mask wearing and the various ways we are having to adjust to our "new normal".
The audience of over 500 loved it …
" …fabulous film … well thought out and sensitively put together"
" … Just beautiful — cathartic, thought provoking, love filled and very, very moving"
"….watching this poignant film makes me feel less alone in my grief"
"Your film touched my soul – thank you"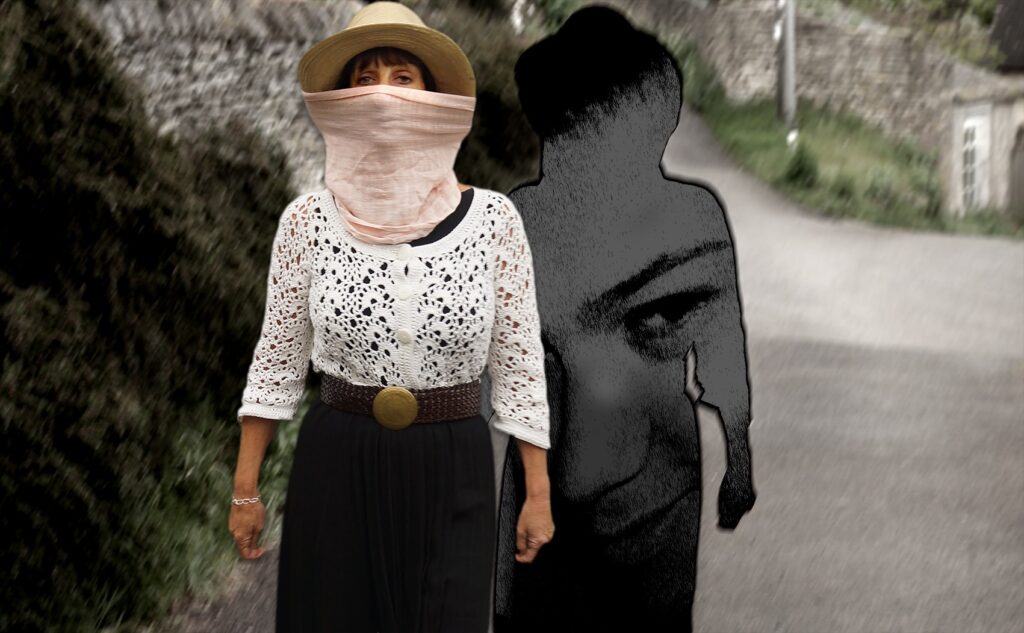 It's not been an easy film to make.
As filmmakers we naturally like to go out into the world, to explore and document people's lives in hopefully new and revealing ways. Lockdown has confined us to our home in Gloucestershire from which we conducted over 20 'zoom' interviews with our contributors. The challenge then was to construct (edit) a video that was more than just a series of 'talking heads' – a film that would resonate visually and offer an insight to a crucial time in our history and viewed from the perspective that many (especially the bereaved) will recognise but may not be fully appreciated once we've moved beyond this period.
Of the many deaths of black and brown people in police custody, it was the murder of George Floyd at a time when all our freedoms were being called into question that the covid pandemic challenged many of us in the white community to recognise the pre existing violence of racism and the position of privilege that is afforded to white skinned people.
The virus of course affects everyone and the way we respond to it is a measure of our concern for everybody's safety – to wear or not to wear mask in public, to get or not to get vaccinated – as much as anything these are signs of how seriously we take our responsibility to society as a whole, whether thats to do with looking after our health or addressing racist divisions.
As Dr Kathryn Mannix asks of us in the film : " those of us who are already sensitized the fact that everybody's health is my concern, actually everybody's well being is my concern – what's been my role in enabling racism simply by not disabling it?"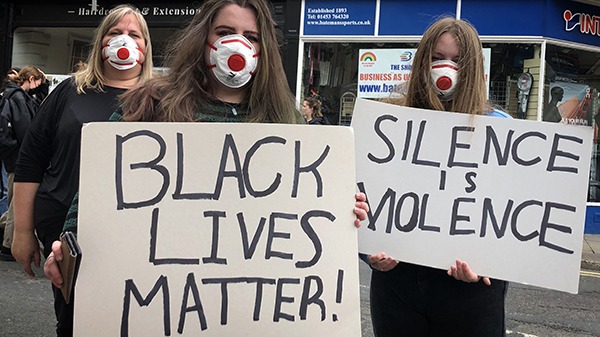 The pandemic has provoked many to think again about our relationship to death, dying and bereavement. It turns out that fears and anxieties of illness and mortality (of ours and others) are mirrored in the way we respond to difference and social inequalities. Conversations about grief often lead to an appreciation of many other kinds of trauma and loss and a better understanding of what it means to be truly human.
BEYOND THE MASK is an important contribution to this conversation – indeed the film leaves the viewer feeling encouraged about our world and we now invite you to join with us in sharing this thought-provoking documentary with your own community.
Screen the film to your own community
Whether using online screening technology, or filling an actual space with people, a ticketed event for your audience can be a great way to promote, inform and support your own community or membership. By way of example, for the premier we partnered with the Death Positive Library project. Ticketing was via Eventbrite, and the film was presented along with Q&A session with directors Jane and Jimmy as a Zoom webinar. The event produced some very positive publicity for us both.
Let's work together
We like to collaborate closely with you in the way the event is financed. You may want to charge for tickets or ask for donations from your audience and this would be reflected in the licence fee starting at £150 for a single on line screening including the Q & A.
All funds raised this way, allow us to continue making films relevant to the bereavement community as well as to host our Active Grief Retreats for bereaved families.
To find out more about organising your own screening of BEYOND THE MASK, use the CONTACT FORM or write to us at info@thegoodgriefproject.co.uk
Thanks for reading
Jane and Jimmy
May 2021