A Film by Jimmy Edmonds and Jane Harris
"This film will change the way the world sees grief."
"Beautifully made, poetic in its grace, deeply moving and inspiring."
"Tender and uplifting. Raw and real."
"Fearless in its exploration of grief and loss."
A LOVE THAT NEVER DIES is a personal journey by the founders of The Good Grief Project, Jane Harris and Jimmy Edmonds, who describe it as a love letter to their son Josh.
Josh died in a road accident in South East Asia in 2011 and they now honour him with their own journeys: to Vietnam and the place where he died, to Varanasi, India and a road trip across the USA, where they meet with other families who have also lost a child, all of whom have found grief variously isolating, transformative yet ultimately life enhancing.
For home viewing, you can watch A LOVE THAT NEVER DIES on both Amazon and Vimeo from anywhere in the world. See below for details.
If you'd like to screen any of our films at a public event, please do get in touch and we'll be happy to discuss your options.
How to Watch A LOVE THAT NEVER DIES - home viewing
For home viewing, you have three options to view A LOVE THAT NEVER DIES depending on your location – either on Amazon or Vimeo.
Cert : 12a Running time: 75 MINS
Watch on Amazon UK
For viewing from the UK
Watch on Amazon US
For viewing from the USA
Watch on Vimeo
For viewing anywhere
How to Watch our filmS - training, educational and group screenings
We have special community and educational licences that you must buy if you want to show EITHER OF OUR FILMS  in a group screening.
There are two hire rates – one for ticketed and one for free community screenings. Please call us (+44 (0)7808 472 885) or email info@thegoodgriefproject.co.uk to discuss your options.
Depending on availability, the film directors can attend your screening to discuss the impact of the film with your audience.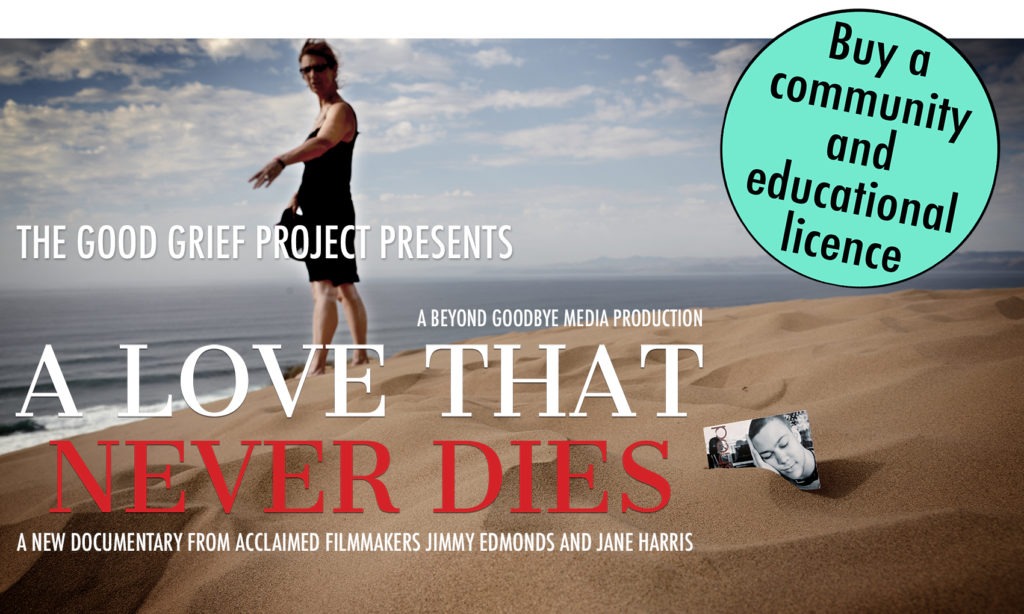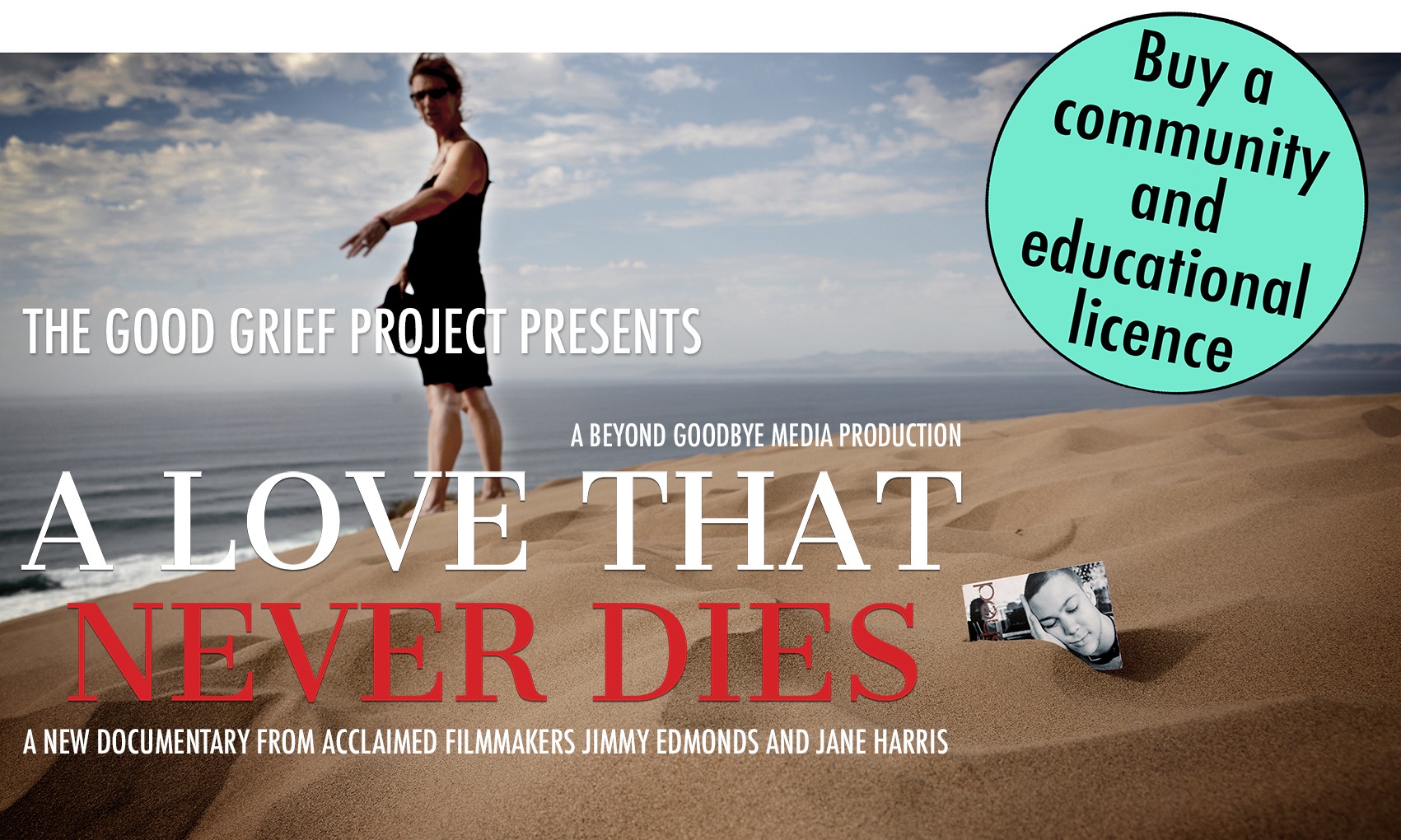 HELP US GIVE A VOICE TO GRIEF
Film projects like A LOVE THAT NEVER DIES and BEYOND THE MASK have substantial production costs which won't be covered by our income.
If you value the work we do please consider a donation to help us develop THE GOOD GRIEF PROJECT as one of the best resources for bereaved families everywhere.
Thank you for your support.
"Grief is about doing…if you do stuff, you express stuff, that's when you move forward in grief."
We have developed a number of workshops, courses and weekend retreats all designed to help you to manage and express your grief in ways that are both active and true to you.
Our next retreats are
10th – 12th May & 13th – 15th SEPTEMBER 2024
Blackadon Farm, 
Nr Ivybridge Dartmoor