When words are not enough
Creative responses to grief
'I have not read a better book on grief.' Annalisa Barbieri, The Guardian
Everyone grieves for someone at some point in their lives. But how do we deal with the silence that often surrounds grief? How do we find ways to express painful feelings when words are not enough? In this deeply personal and beautiful reflection on grief Jane Harris and Jimmy Edmonds draw on their own experience of loss, and how the death of their son Josh has led to a creative response that is more than word bound.
watch the preview video :
"This is a book about sorrow, yet it is brimming with hope. This is a book about loss, but it overflows with love and generosity. The community of bereaved people is as diverse as humanity itself, and this book is a gathering of their wisdom, guided and curated by the creative talents and parental grief of Jane Harris and Jimmy Edmonds."
"In the absence of any collective rituals or words with which to express their loss, this wonderful and very personal book offers those who find themselves in an agonising wilderness of grief, a kind of creative map to find a way out of the isolation."
"When Words Are Not Enough shows us that searing loss isn't necessarily the end, but a possible beginning. It's an exploration with whatever means one has at one's disposal – visual arts, the written word, even wild swimming - to mark, mourn, remember, salve and to create a tangible from a loss, some order from the arbitrary."
"The word I keep coming back to with this book is beautiful, not a word I would usually associate with grief. But this book is rich in detail and compassion, it is authoritative and kind. Through their immense loss and pain Jane and Jimmy have done an extraordinary thing and redefined grief as love turned inside out. They make grief less scary. I have not read a better book on grief."
"When Words are Not Enough offers that rarest of bereavement resources – a visual and verbal feast and a sustained look into the heart of grief that both acknowledges the raw anguish of tragic loss and invites the reader to share a fascinating and varied gathering of responses to it. I recommend it highly to all those who mourn, and all those who strive to accompany them through the experience."
"When Words Are Not Enough opens up new ways of thinking and talking about grief as a creative, generative 'state of being' which transforms who we are and how we see the world. The result is moving and important – and a beautiful testament to love."
"Such an inspiring book - full of moving stories of people who have found active ways to respond to their grief, from photography through to (my favourite) cold-water swimming. Jane and Jimmy's ten 'lessons learned' about the loss of their child wisely reject any idea of 'moving on' or 'closure'. Indeed, this beautifully designed creation is itself an example of what the book is all about."
In 2011 Jane Harris and Jimmy Edmonds' son Joshua died in a road accident while travelling in Vietnam. In the years that followed they founded The Good Grief Project, a UK based charity to support other bereaved families and to promote their understanding of grief as creative and active process.
This book follows their journey. It also tells the story of 13 other bereaved people who have also found a creative response to their grief.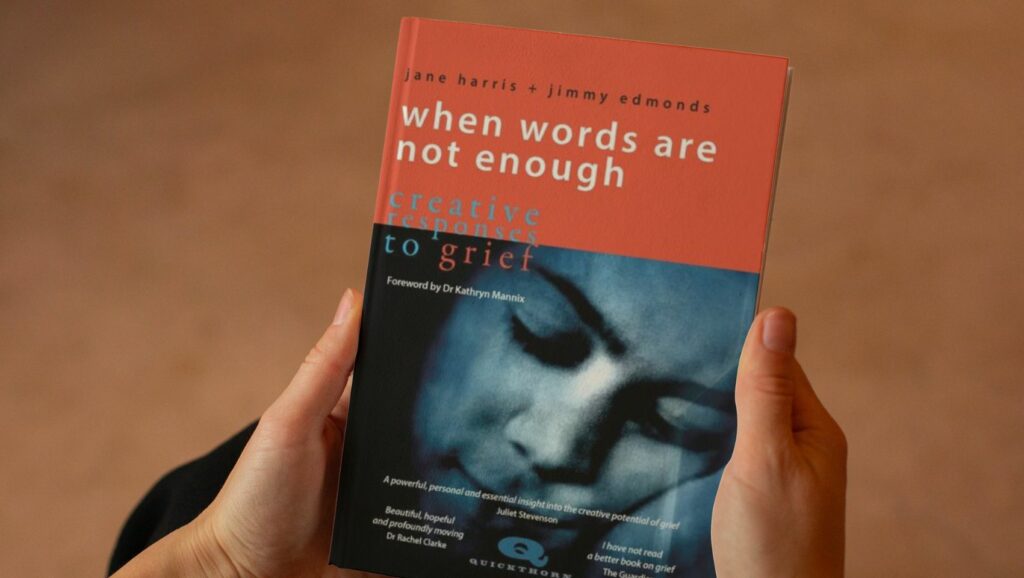 The emphasis on 'continuing bonds' and their own way of maintaining a relationship with Josh, is both emotional and practical. Echoed in the other case studies they illustrate how creativity can shape a future where the deceased still play a part even while physically absent and how this is a normal and restorative aspect of the grieving process. Grief can also be a wonderful educator with new discoveries to be had.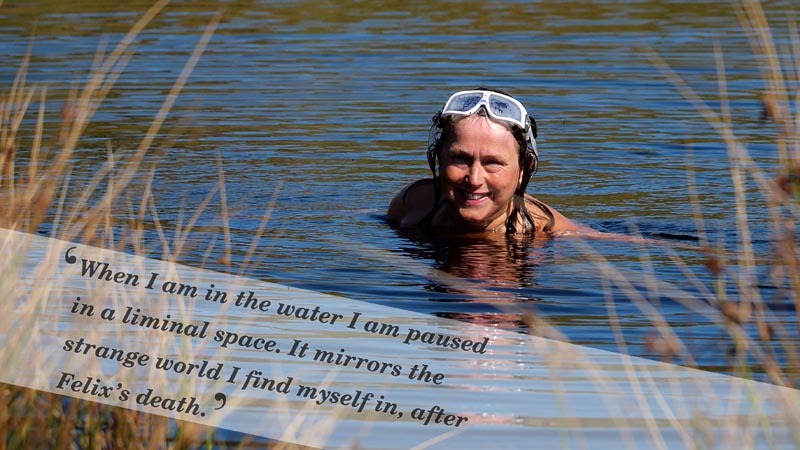 Dotted throughout the book you will find boxes with reflections on current theories, and which explain the jargon you may hear used about grief. In the 'Ten Things we have Learned' the authors share the most useful things they found on their own bereavement journey. Eleven years on they have discovered how grief is almost by definition a creative process, one of making things anew that would not have existed had their son not died.