We have now had six weeks on the road since leaving Oaxaca in Mexico and the end of our filming period for the project. Time to reflect and time to relax. It's true what they say: 'tis easier to travel without a movie camera than with one' (A nun). Costa Rica, Nicaragua and Guatemala, (we sped past Honduras and El Salvador overnight) we have got to know your buses and your taxis well. Each country beautiful and different in it's own way, defined of course by it's history, and much of that in its relationship with the USA.  Costa Rica, the jungle playground for Texan's and Californian's; Nicaragua, serenely rebutting concessions to MacDonalds and Burger King while erecting a monument to Hugo Chavez in its capital Managua; Guatemala, full of indigenous colour attractive to the whole political spectrum.
First then to Costa Rica and a house swap in just outside the Manuel Antonio National Park, famed for its wildlife including various monkey types, sloths, iguanas and toucans. A house swap for those not in the know is precisely just that – as a way of seeing the world and for short holidays home owners swap houses and so avoid expensive hotel bills etc.
In our case the owners of the Casa Alegria in Manuel Antonio live in California and this is their second home. They actually stayed in our house over two years ago so we had some credit and had booked this part of our journey in a very long time ago. In fact almost every second house in this part of Costa Rica is a second home for wealthy citizens from the United States, a tradition handed down from the very first 'gringos' to visit the country.  The oddly named Minor C Keith established the United Fruit Company in 1884 with the 'gift' of what would become 800,000 acres of tax free banana plantations from the then CR administration of President Juan Primitivo Próspero Fernández Oreamuno (who also knew a thing or two making loads of money – check out his middle names).
Nowadays the area remains a magnet for many arriving on a four hour flight from the southern States with surfing, zip lining and white water rafting competing with the jungle wildlife as the major tourist attractions. And for us the perfect antidote to a filming schedule that has been both arduous and emotionally draining. We were joined by Josh's brother Rosa and Jane's brother Timmy and his wife Ruth for ten days of tropical sunsets, adventures with waterfalls, and regular visits from 'cappuccino' monkeys for breakfast on the balcony.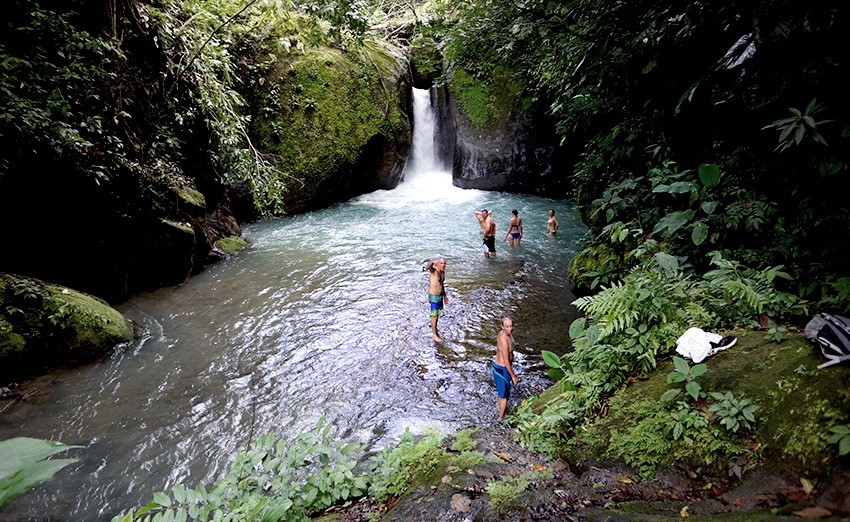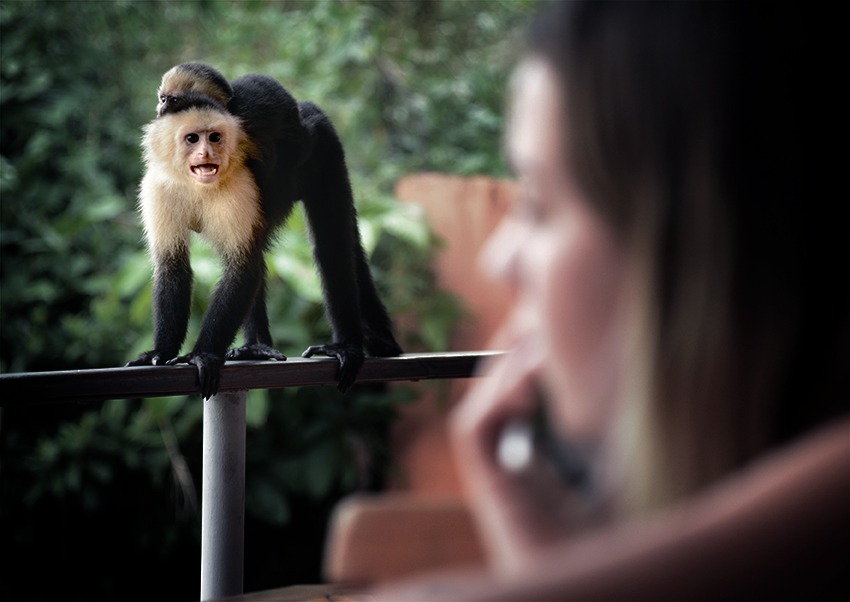 Our next stop after the family had flown home would be Nicaragua, a nine hour bus ride from Costa Rica's capital San Jose to Granada, a delightful colonial town on Lake Nicaragua. This was our first encounter with long distance bus transport in the 'third world', one that proved a much better experience than the reputation that preceded it. It was wonderful to be whizzing through so many varied and colourful landscapes without having to do the driving. More than that it was time to sit back and reflect on our journey in relation to Josh's. In the last few weeks of his life five years ago, this was precisely what he was doing, though on a different continent. Josh had not written much about his adventures in SE Asia so we only have our own imaginings of his own journey as vistas of Indonesia, Thailand and Laos sped past him – suppositions and assumptions based as much on our own travels as on his and if we could relate them to him we would but they are at least a way of still being connected to him.
And he would have enjoyed the scene at the border. The Nicaraguans had massed troops at the frontier in an effort to stem the flow of Cuban immigrants, who had resorted to an overland exodus via Columbia and Panama in their attempt to gain access to the United States. Echoes of the European refugee crisis but why now and in such numbers we were unable to ascertain. The two hour hold up while our bus edged it's way through lines of traffic (mostly heavy trucks) gave us a few moments to capture the situation photographically….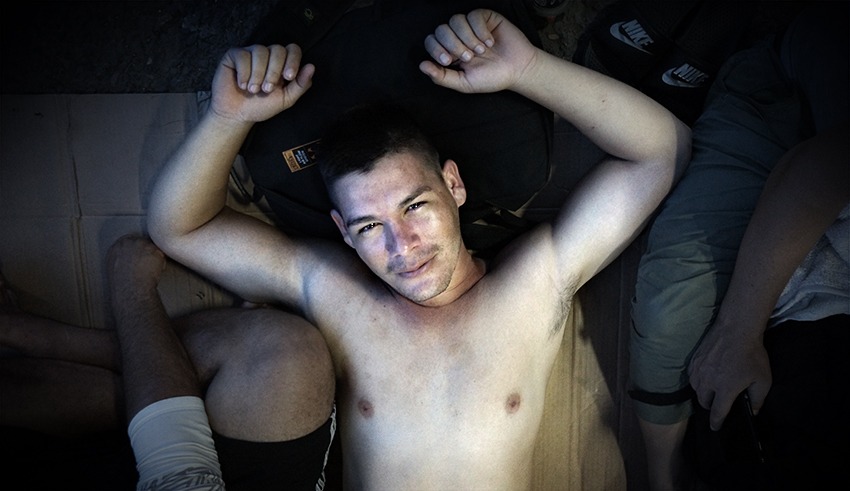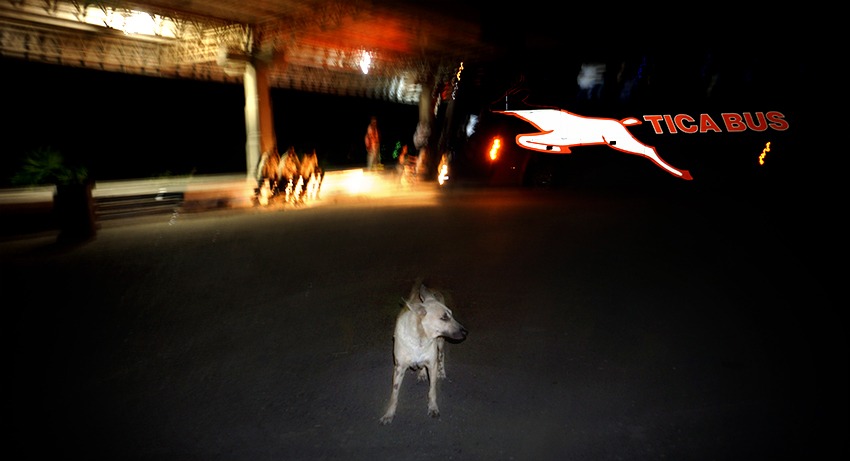 Did Josh encounter scenes such as this? Maybe, maybe not. But from now on in our journey seems to become more and more one in which he could have enjoyed such moments. Josh had a wry sense of humour and I like to think he inspires at least some of the photos I take. Here's a taster from the next few weeks of our travels.
Thanks for reading
Jimmy (December 2015)