Name: Heather Dobbins
Location: Memphis, Tennessee
Filming Dates:  22nd and 24th  September 2015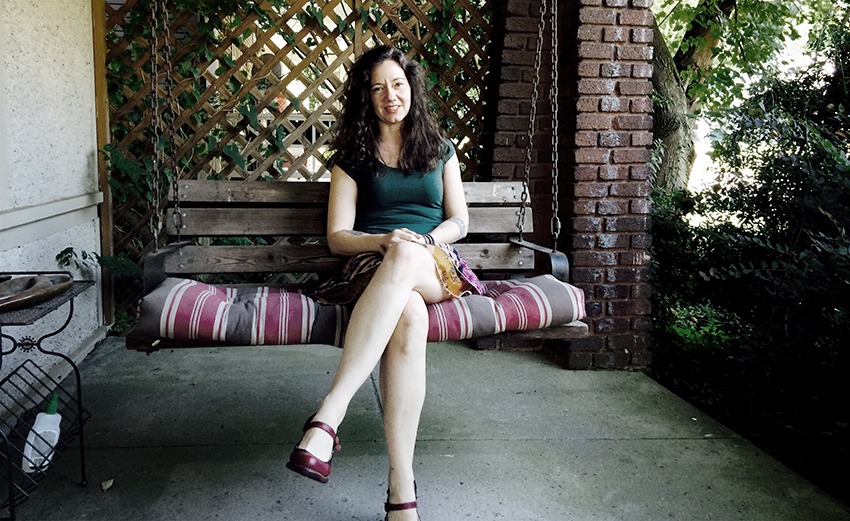 For most bereaved parents, finding the words to express their grief can be almost impossible.   But for Heather Dobbins words are her trade.   She was in the process of publishing her first book of poetry when her son Rainer died aged 2.   Ironically  'In The Low Houses' is a series of elegies composed in the years before his death and which, by their very nature 'commit to the impossible questions about being and grief, love and abandon.'   So writes Caitlin Mackenzie in her review of Heather's book.   "These headstones go mostly unanswered," we are told in the first poem …. Absence, loss, emptiness—their weight and their expansiveness are already the themes of Heather's poetry when she suffers the worst loss imaginable.   Named after the Austrian lyrical poet Rainer Maria Rilke, young Rainer went on all his mother's 'poetry jaunts' and all she and her husband Clay wanted was for him to be curious, caring and excited about life.   His sudden and still unexplained death (SUDC) presented huge issues for her as she tried to find the emotional wherewithal to continue with the work of promoting her work – "It was extremely difficult to access the emotions to read well (publicly) but going on the book tour was good for me and I needed to be seen as someone besides 'the woman whose baby had died' … I had lost my son I wasn't going to lose my dream of becoming a poet"
But even as she prepared her second book River Mouth, her words and her poems speak to fear we all hold as we raise our children to an uncertain future …
This boy came out with a head full of hair,
those who don't know think he's our first—the way we watch him.
But caution is not wonder.  He could be taken, easy.
She's home making his first sweetcake, waiting on me. All I want
is to sing Happy Birthday to him for the first time. Nobody stuck,
no cargo ruining. Nothing sinking into mud on account of my song.